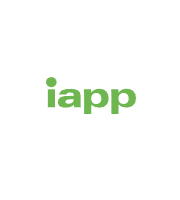 Expositor(a) o moderador(a) Principal
Jordyn Hardy
Programming and Speaker Specialist, IAPP
Host
Moderator:
Gregory Sikes, Vice President of Product, RadarFirst
Panelists:
Kim Genobles, CIPP/E, CIPP/US, CIPM, FIP, Data Privacy Officer, Samaritan's Purse
James Van Beek, CIPP/US, VP of Regulatory Strategic Development, American Specialty Health
IDIOMA:
Inglés
MODALIDAD DE EVENTO:
Virtual
TIPO DE CAPACITACIÓN:
Conferencia
CATEGORÍA:
Tecnología
Políticas y Condiciones:
If you registered for this sponsored web conference and subsequent related follow-up emails, you submit your registration information to the IAPP and the co-host and sponsor for that particular web conference, which includes attendee names, titles, organizations, countries, state and email addresses.
This web conference is co-hosted and sponsored by RadarFirst and free of charge to you. The IAPP and the sponsor will use your registration information each in compliance with its own privacy notices.
If you do not wish to submit your information to the web conference sponsor(s), you should not sign up for this free, live web conference. You can access the recording of the web conference without providing information to sponsors.
The co-sponsor's privacy notice is available here: RadarFirst Privacy Notice
You may contact the sponsor directly in order to express your preferences with regard to direct marketing communication at privacy@radarfirst.com.
You may also contact the IAPP's data privacy officer at dpo@iapp.org with any questions about the IAPP's processing of personal information or the IAPP's privacy notice.